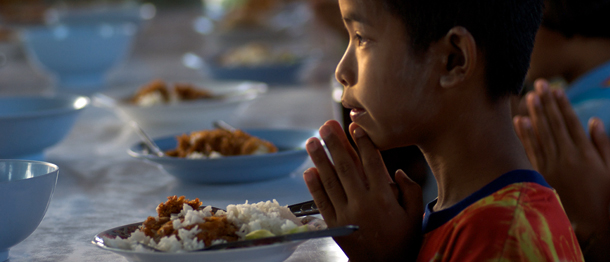 3L Foundation is very proud to be fulfilling our commitment to build a new dining hall (called a 'sala' in Thai architectural terms) for the children of the CPDC village.
In the fall of 2008, the original CPDC campus was a temporary facility located on grounds in legal dispute. In reality, the children and their caretakers, were essentially living on land that wasn't theirs.  The buildings were safe, but rudimentary and limited in flexibility. The shoe-string budget the CPDC had available did not permit for any typical amenities for the campus. There was no running water. The sleeping accommodations were wooden shacks with thin pads laid upon a bare plywood floor. Another open air structure in the center of the campus provided a place to study and eat. This sala had dirt floors, very little protection from the rain and wind and no electric lighting. An outdoor kitchen in a nearby shed allowed for meals to be prepared in cramped, dark conditions with a dirt floor and no refrigeration.
In the Spring of 2009, the CPDC, with the help of the Human Help Network Thailand,  was able to acquire property for a permanent  home. The entire campus was moved to the new property and work began on creating the village.  While the hope was that more appropriate and sound structures would be funded and built soon, they now at least had a safe home.