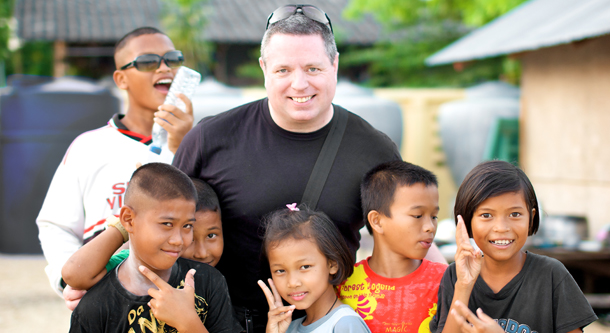 Matt is a fine art photographer in South-Western Ohio. In 2007, a generous businessman sponsored and sent Matt to the Pattaya Orphanage to photograph the children in their every day lives. Matt and his benefactor are publishing a book of his photos for a fund raising resource for the orphanage. During his time there, Matt was shown the fledgling Child Protection and Development Center program; a safe house for abused and discarded children.
"My work in Thailand is a true calling. I find joy and inspiration in photographing the kids at the orphanage and CPDC. I have documented the every day lives of these great kids, the terrible slums and streets where they came from and the oasis of love and care where they now reside and flourish. I return often to these places of spiritual fulfillment and continue to tell the stories of these great kids."
More of Matt's personal work in Thailand as well as his professional work can be see on his web site at www.mattclinephotography.com.